Types of porcelain tiles by the surfaces
If a usual ceramic tile is glazed or unglazed, the case with porcelain tiles is different. The surface depends on the final stage of production - polishing. There are the following varieties of porcelain stoneware surface:
Natural - the most affordable porcelain stoneware because it does not go through the polishing stage. It has fewer durable properties;
Polished - differs more slippery and glossy surface, deep shade;
Semi-polished - this porcelain stoneware is characterized by mixed parts – natural and polished. Thanks to grinding with granite brushes, the surface acquires a soft glossy appearance. The main advantage of this type is the original texture with a non-slip surface;
Structured - represented by types of rustics, relief, volumetric decor. Such tiles are good for tiling the walls or floor. The floor covering is non-slippery, so it can be used for tiling step treads;
Brushed - there are applied mineral salts on the surface, which give a soft sheen to the tile, a kind of velvety effect.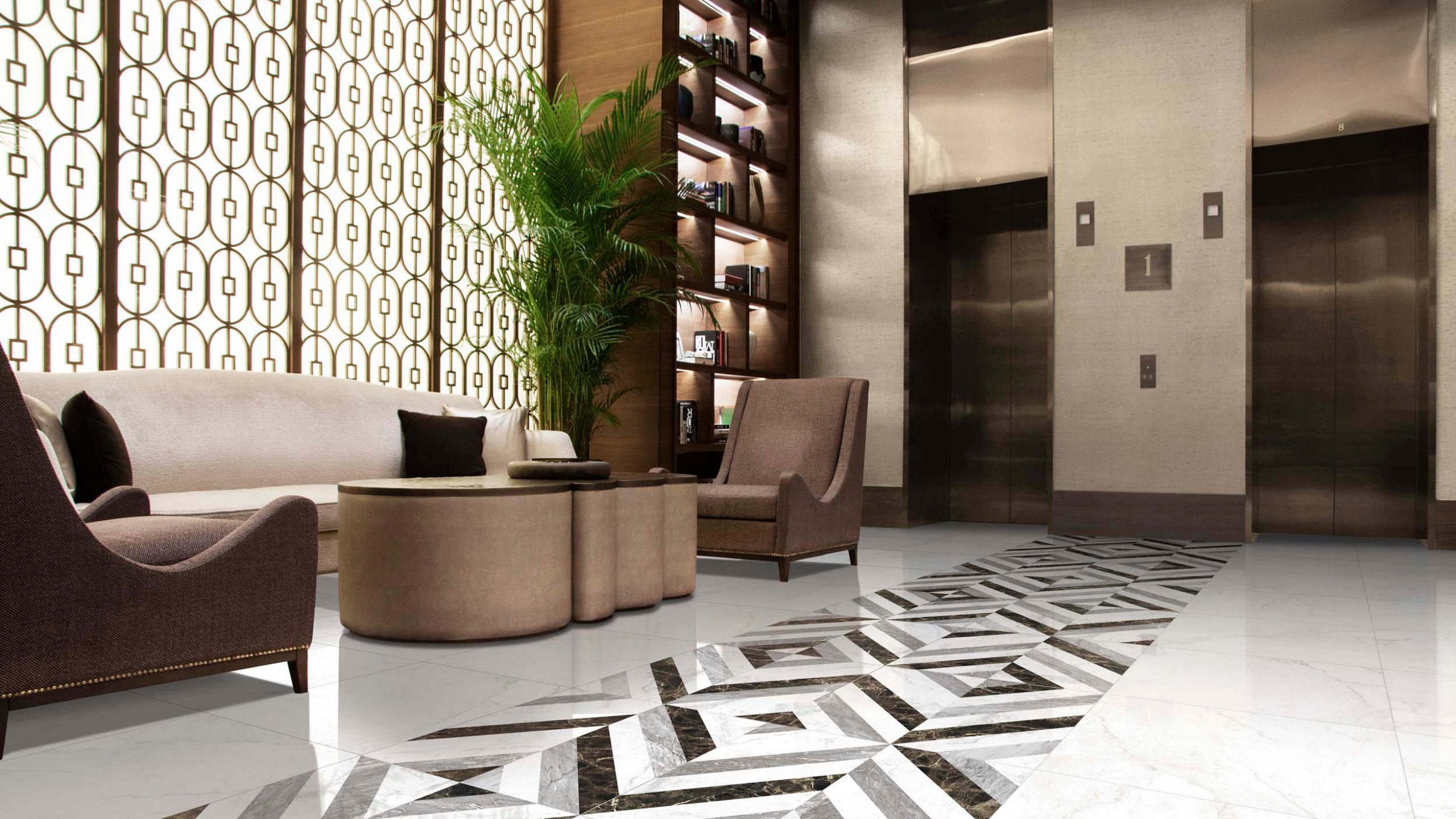 Estima collections are represented by different kinds of porcelain tiles. Therefore, it is easy to choose the necessary variant of floor or wall decoration material on our website.
Varieties of porcelain tiles according to exactness of edge trimming
During the manufacture of porcelain stoneware, the material succumbs to natural slight deformation. Usually, the discrepancy is not more than 2-3 mm. It is possible to correct the situation by means of a special trimming - rectification. It is done directly at the factory, because porcelain stoneware is very strong and poorly amenable to mechanical cutting.
Depending on the precision of edge trimming, there are two types of porcelain tiles:
Non-Rectified. This is an uncut tile with possible errors in the sides up to 3 mm.
Rectified. The tiles are cut at the factory with a laser, making the edges perfectly flat. Thanks to rectification, it is possible to lay porcelain tiles in a seamless way with a minimal gap between the plates.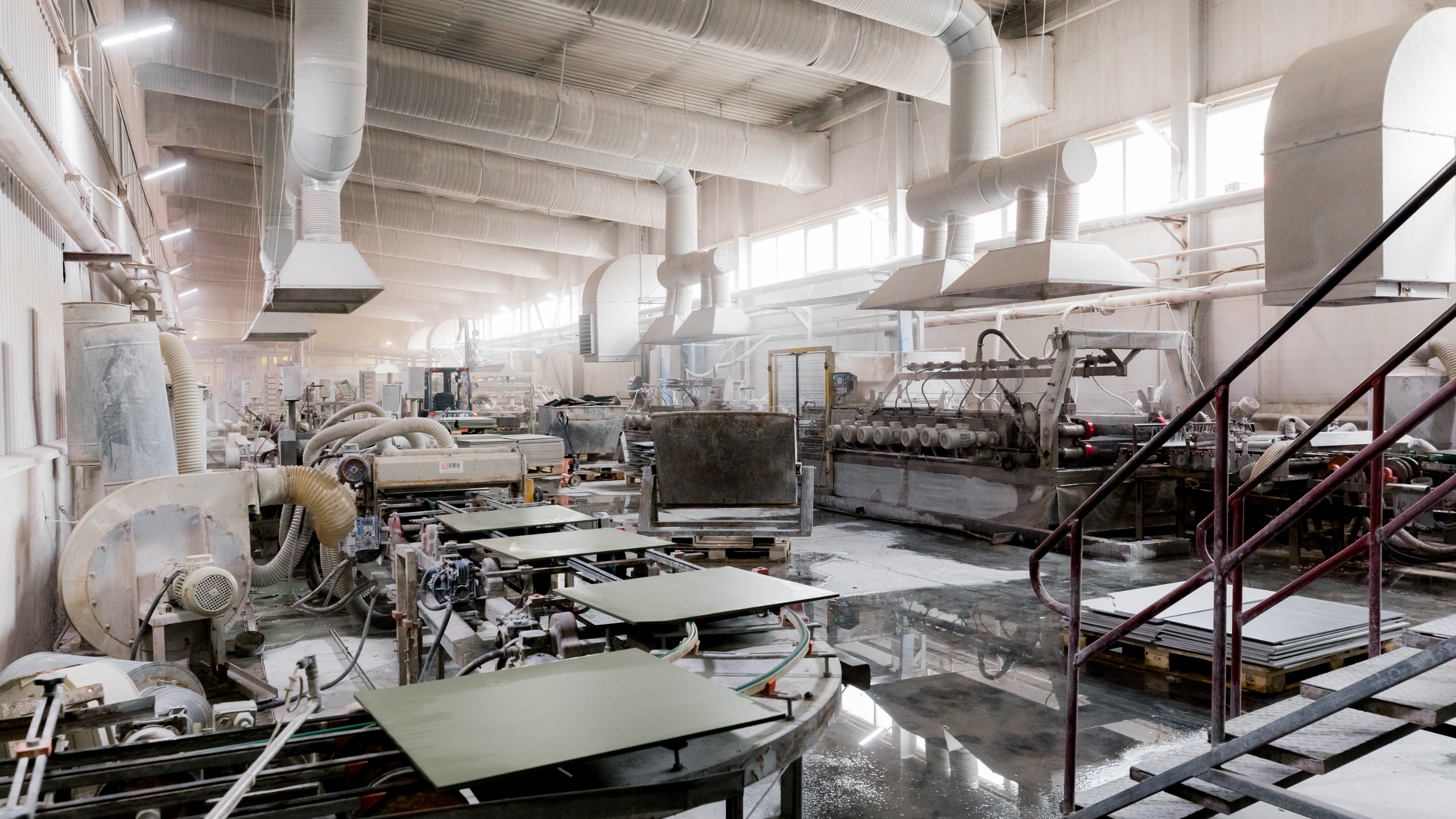 You can be secure with Estima porcelain tiles, because the website provides up-to-date information on the collections with rectified or not rectified tiles. And to find out more details you can ask Estima specialists.
Types of porcelain tiles by structure
After firing, the tiles can be covered with additional glaze or grind, it comes:
Glazed - first they make a coating of tiles with glaze, and then they are fired. Glazed surfaces can be matte or glossy. It depends on the style and design of the collection. Such porcelain tiles are suitable for finishing walls in bathrooms. It is better not to lay it on the floor, because it is subject to abrasion.
Unglazed - tiles are not treated with glaze, and grinded. This type includes natural, polished, semi-polished and satin tiles.
Dyed all over - in the process of mixing the ingredients (clay, feldspar, water, quartz sand), they add dyes. Therefore, the mixture before pressing and firing has a homogeneous color. This surface retains all the properties of porcelain stoneware, and the pattern does not fade with use.
Partially colored - the dye is applied only to the upper layer of tiles. This is considered a budget option for coloring the surface, although the material looks no worse than painted over the entire volume.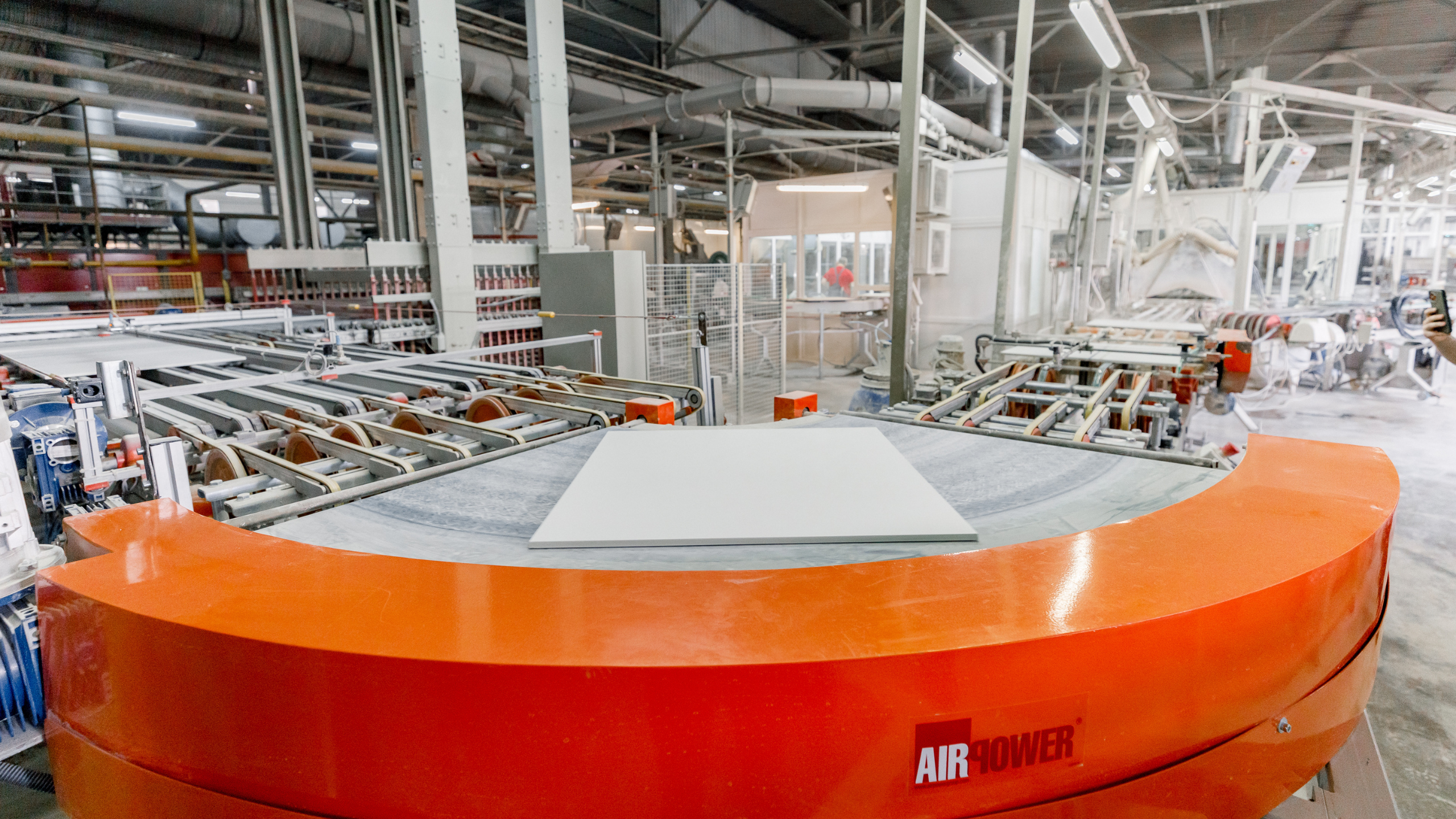 Thanks to the variety of surfaces, you can choose a suitable tile for home, office, gallery or even airport. On our website you will find any kind of material - from technical to satin.
How to choose the right porcelain tile?
When choosing porcelain stoneware, several factors are considered:
Place of laying - for public places (offices, shopping centers, halls) will suit sturdy porcelain tiles of class PEI IV, V. At home for the floor covering take universal class of strength PEI III.
Performance characteristics - these include the strength of ceramic granite, moisture- and frost-resistance, thickness, slip resistance. Depending on the location of installation select the appropriate porcelain stoneware.
Style and interior design. With porcelain stoneware you can create a realistic loft or any modern style, and even classics.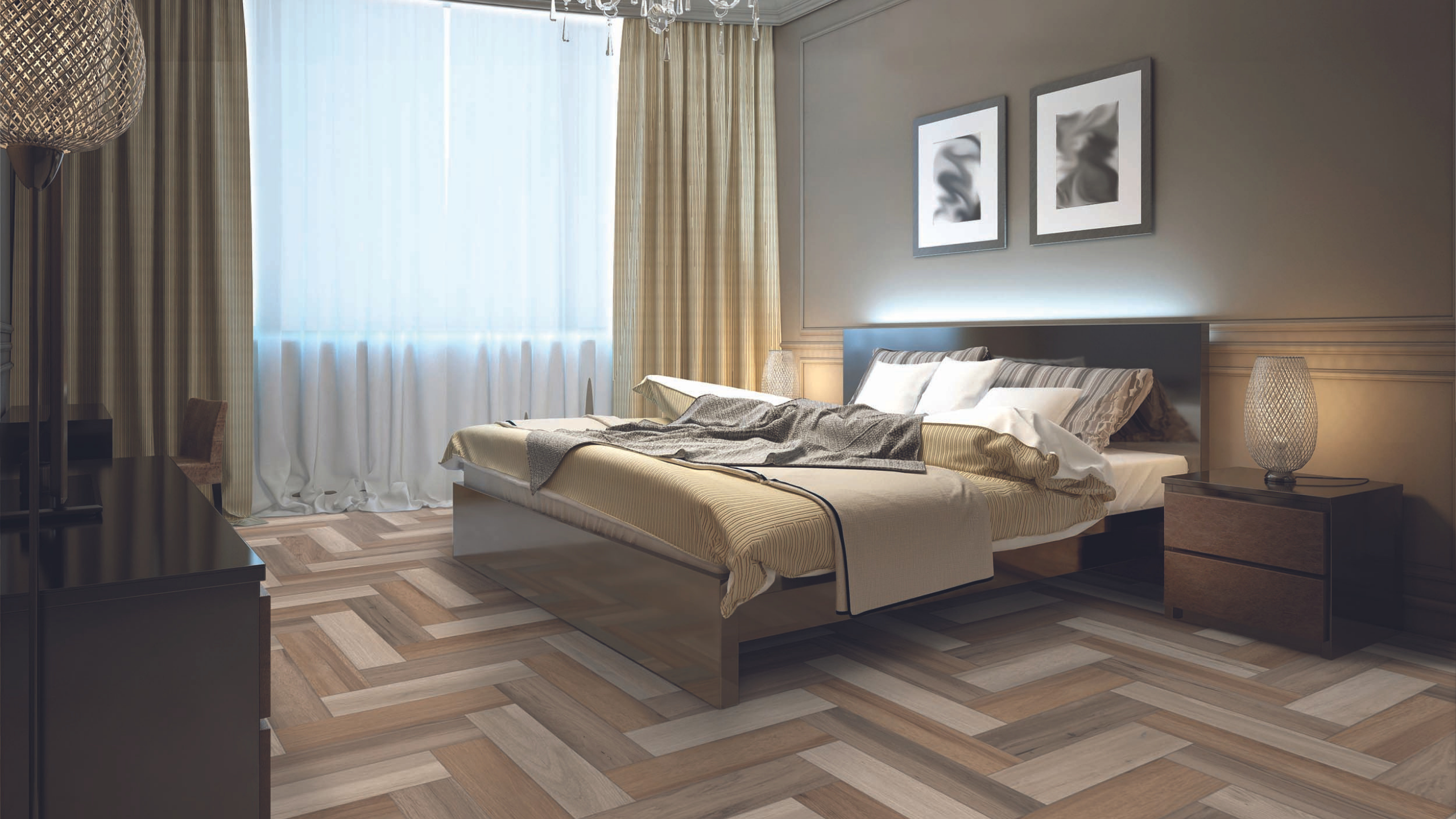 Most often porcelain tiles are chosen because of their resemblance to natural materials: stone, marble or wood. Estima has created tile collections with different natural textures. For example, flooring in the form of wood is represented by the premium collections by Ametis by Estima - Daintree, Selection. The Сity line and Brigantina, Dream Wood and Modern Wood tile collections will offer optimum value.
For commercial interiors, a high wear-resistant monochrome tile from Marmi, Hard and Rainbow collections of technical porcelain tiles will fit right in.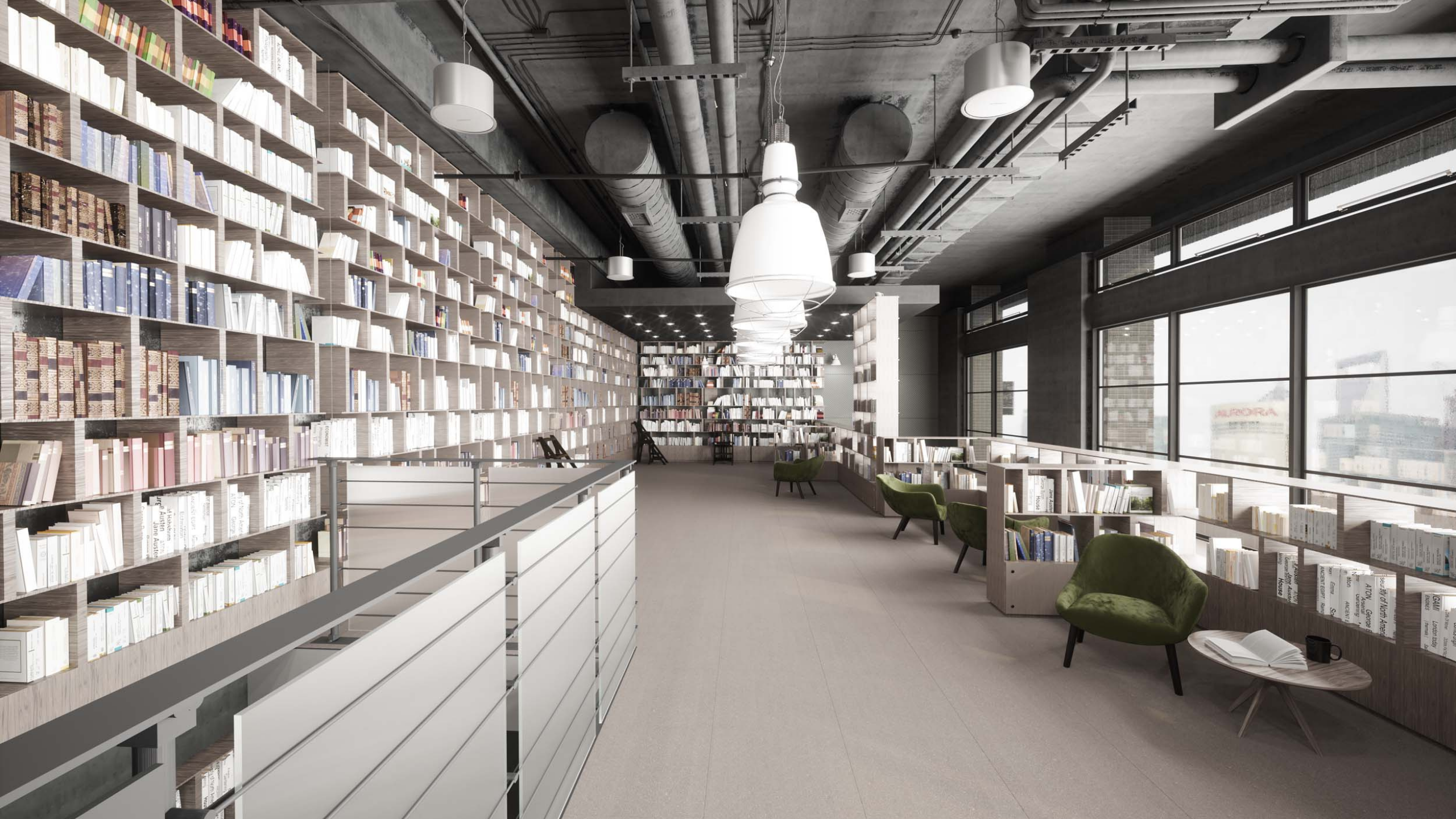 By the way, porcelain tiles can also be used for exterior design. For such cases, Estima has the Urban Bricks and YourColor tile collections.