Wood
A versatile and noble material that hasn't lost its relevance for years. Wood, like wine, gets even better with time. The covering is transformed, acquiring vintage scuffs, creates an atmosphere of coziness and a truly lived-in space. Ideal for connoisseurs of natural materials. Wood has its disadvantages. For example, the characteristic creaking, due to which customers refuse such a coating and prefer its imitation.
As an alternative, we recommend considering porcelain stoneware. It accurately reproduces different types of wood, but lacks its disadvantages. Unlike wood, it does not absorb moisture, so it can be installed in any room. Daintree and Selection collections look the most expressive in interiors. Walnut, pine, eucalyptus and oak - we've selected only the most impressive types of wood for our premium Ametis by Estima porcelain stoneware.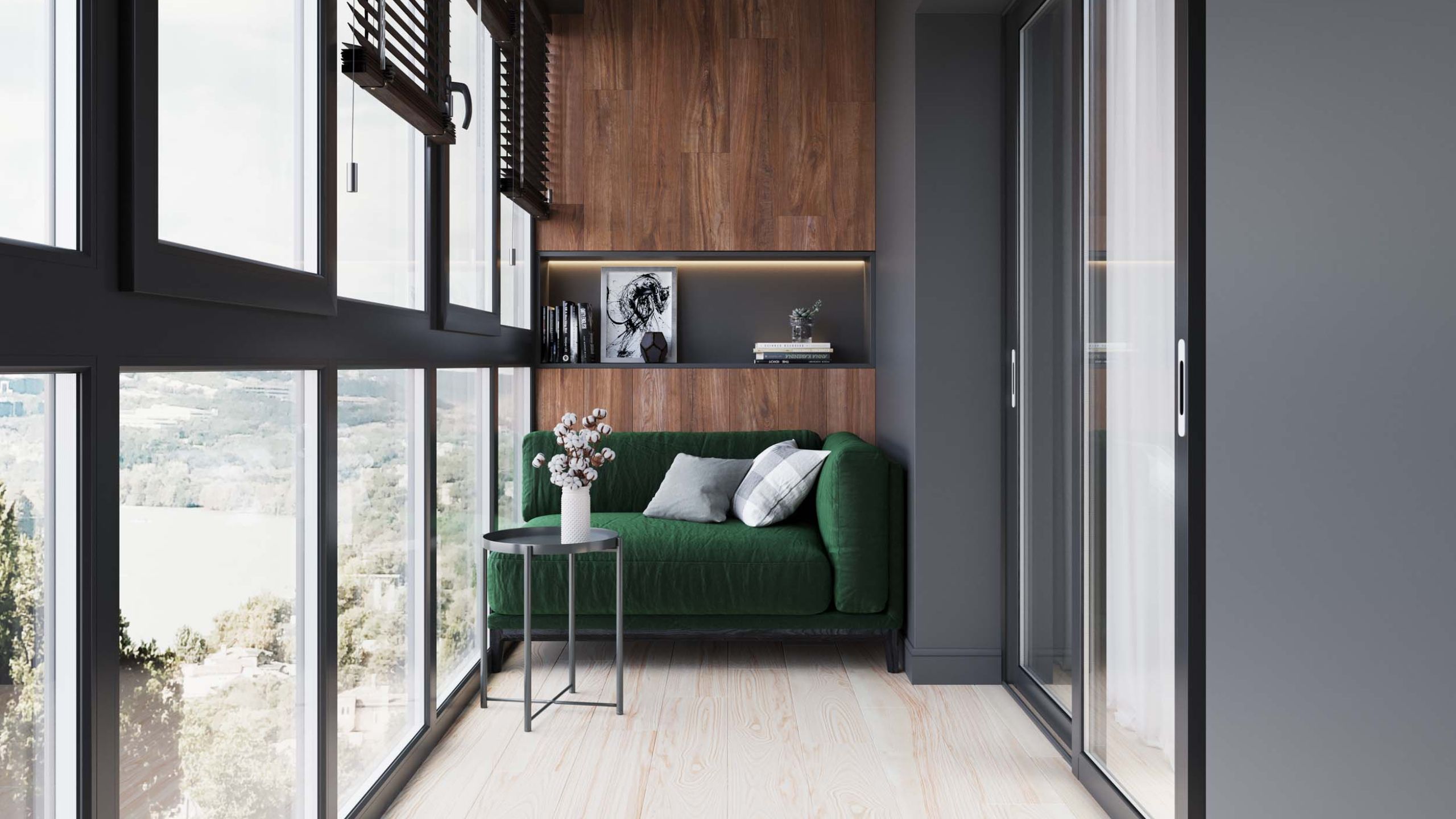 Keep in mind that tiles are a cold material, so we recommend purchasing a floor heating system along with them. Combine the wood or its imitations with marble or stone. This way you will achieve an exceptional effect. It is better to choose a calm and deep color scheme to emphasize the luxury of finishing materials.
Stone
As in the case with wood - this is a long-lasting trend. With this finish, you'll be sure that the finishing won't go out of style. So by choosing a stone finish, you're making a long-term investment in your renovation. Stone texture is versatile, and you're sure to find the right flooring among a wide variety of designs and textures.
Our top favorite is the Kailas collection. The mix of picturesque veins and micro-incorporations give birth to a unique pattern. Looking at this finishing material, you want to lay it everywhere: on the floor, walls, window sills, kitchen apron and countertop. By the way, that's what we did! We present a project of a bathroom with a mono finishing. It consists of two colors: gray and light brown, and is built on the contrast of warm and cold shades.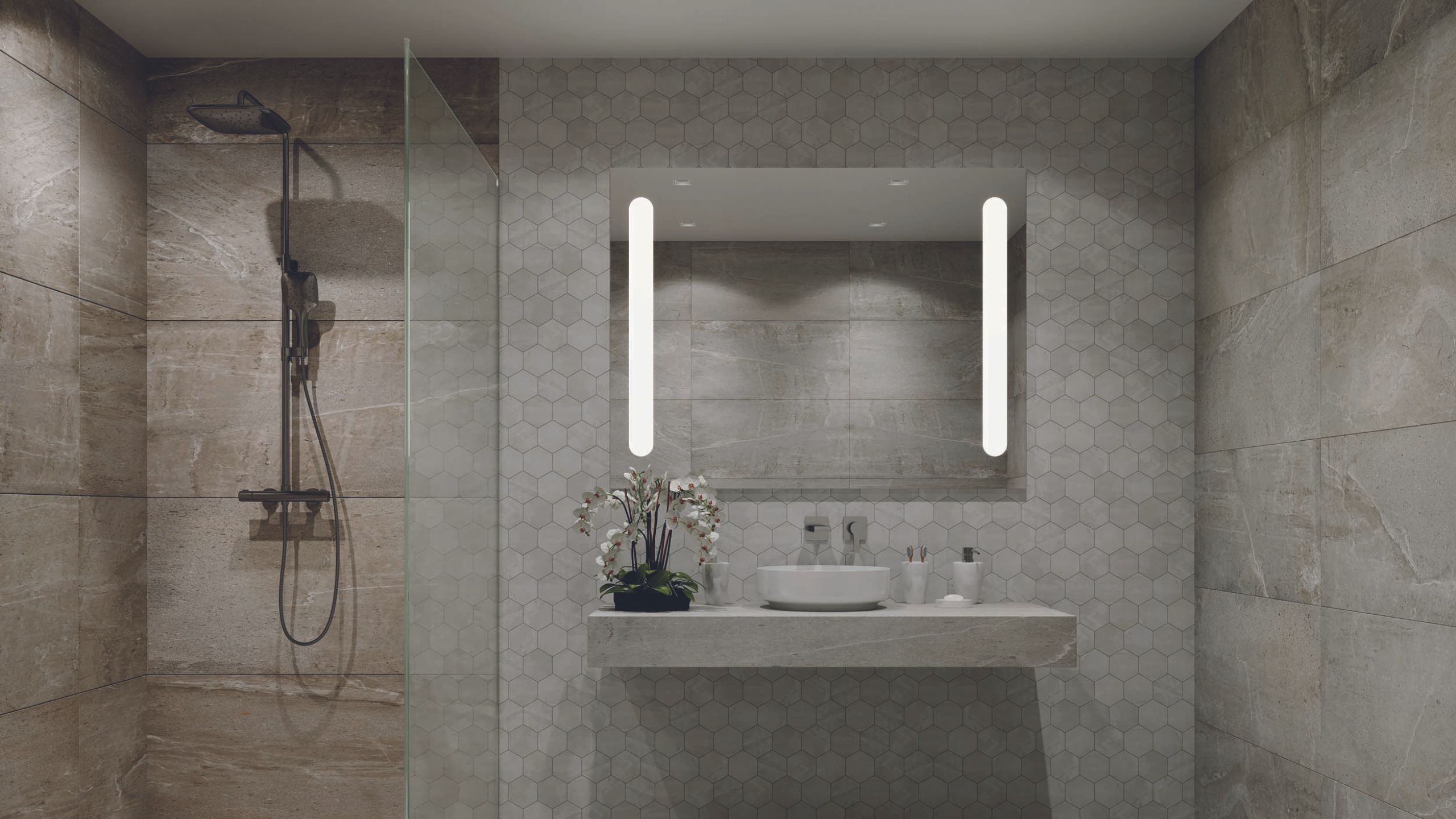 The room has two functional zones: a shower room and a place for washing. A simple design trick popular this year - the use of decorative elements - helped to divide the space. The wall in the wash basin area is fully lined with Hexagon mosaics from the Kailas collection.
Microcement
It is a decorative material consisting of cement, mineral filler and functional additives. A large number of advantages have made microcement popular in 2022. It is easy to apply, allows you to create a seamless coating and has a wide range of textures.
You can achieve a monolithic surface and experiment with a combination of different textures and patterns. Especially advantageous this material will look in an interior, styled as a loft. After all, microcement primarily imitates a rough concrete surface. Definitely will not suit fans of bright shades and unconventional combinations - the color palette is mostly pastel and muted tones.
Paint
One of the frequently used materials in wall decoration not only in the interior, but also in the exterior. Paint has a great variability of colors and shades, easy to apply with a roller or brush on different types of surfaces. It is not a secret that the main color of 2022 is Very Peri from the Pantone Color Institute. It is a dynamic shade of blue with purple-red undertones.
The newfangled color combines well with creamy, emerald, blueberry, plum and pearl pink. Use accessories with a gold or silver finish to create a sophisticated interior.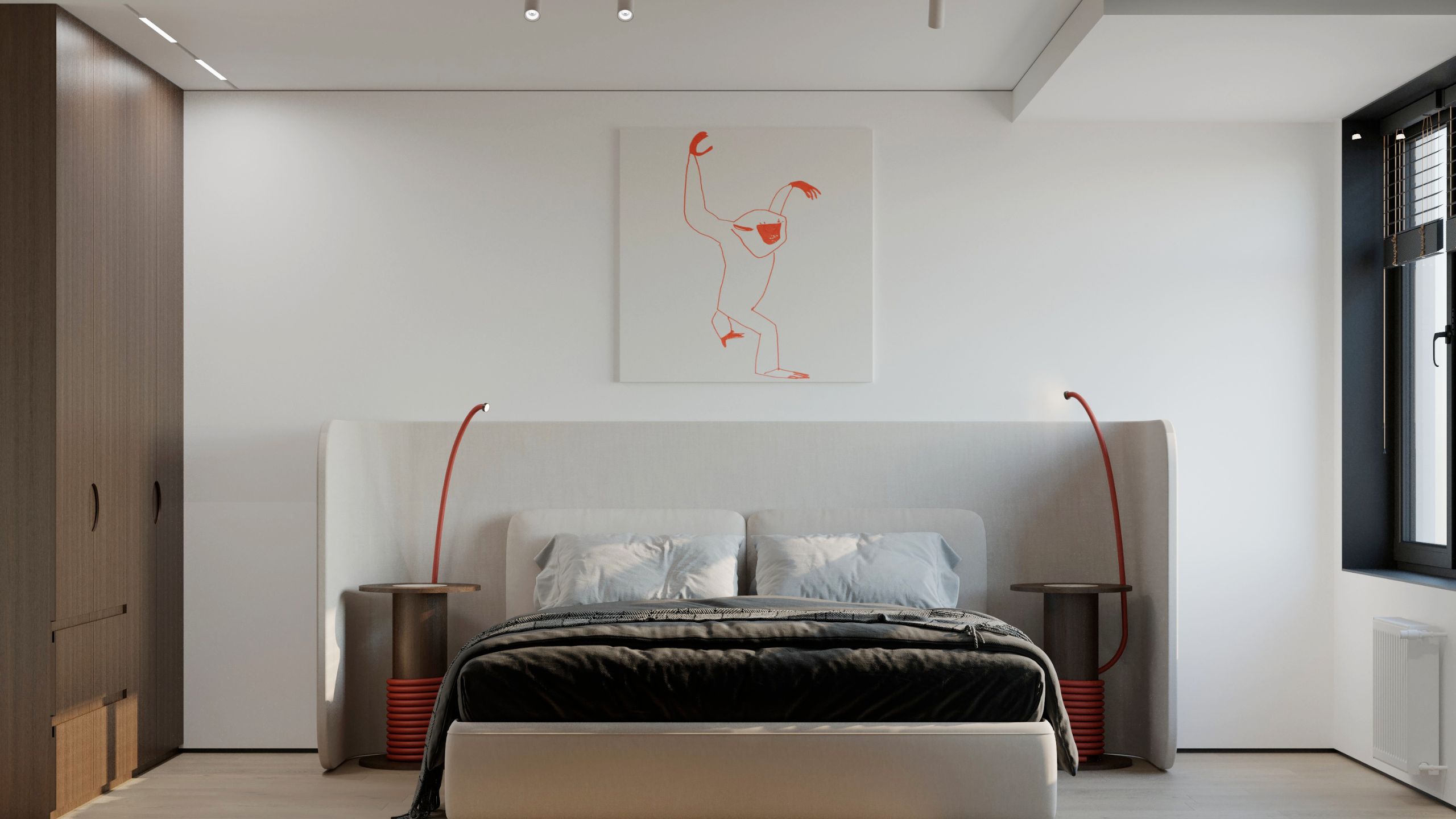 When choosing a paint, be sure to pay attention to the ingredients. Many paints consist of harmful chemicals that release toxins when exposed to temperature changes. Give preference to water-based paints that will not harm your health.
Textured Glass
Many people think that this is a fragile material, but definitely not in the case of interior decoration. In addition to good technical characteristics, textured glass has a number of aesthetic advantages. For example, it reflects light better than other finishing materials, refracts and disperses it. On sunny days, such a surface beautifully shimmers and casts solar glare throughout the room.
The options for using textured glass are endless, but we have highlighted the most popular and easy to implement:
Divider - an original idea for zoning the space. If you are the lucky owner of the kitchen, combined with the living room, divide the space into two zones. So, the smells of food will have a barrier, and you will have a new decorative element of decoration.
The shower screen of textured glass is the next step in bathroom design after the divider of ordinary glass. Because of the low light transmission, it is a good option for shared sanitary facilities.
A handrail or side curb for stairs is a useful interior solution if you have children in your home. And to make it less noticeable, make it out of textured glass.