Magnificent terrazzo
Terrazzo is a type of mosaic, originally from Venice. A special charm is given to it by chaotic blotches of color, reminiscent of the canvases of the Suprematists. Terrazzo-textured porcelain tile fits elegantly into interiors of any style, therefore it is especially loved by designers. It is considered as a worthy alternative to marble when bright, but unobtrusive accents are needed in the decoration.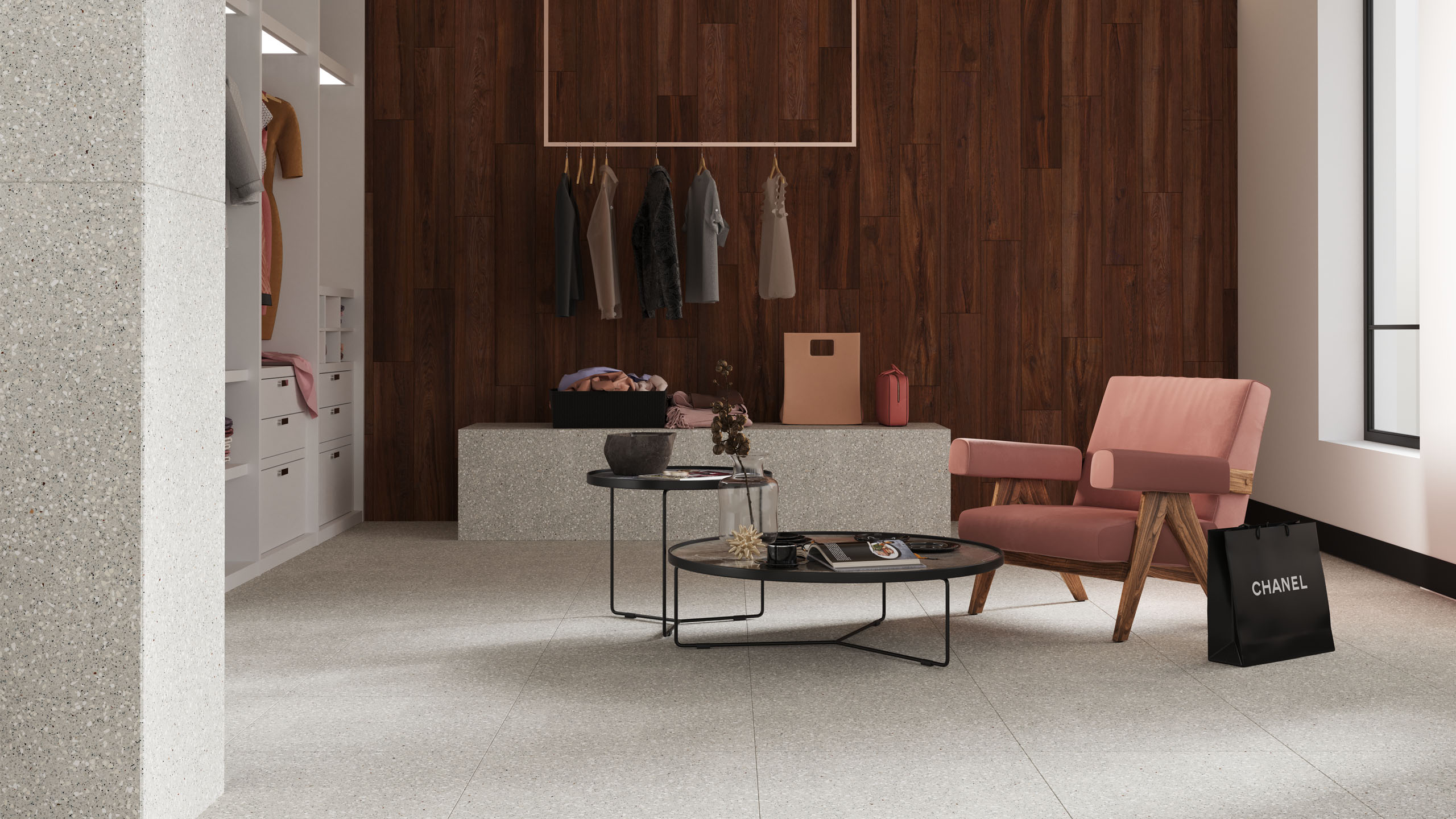 The original terrazzo is a crumb of various minerals and colored glass, filled with cement mortar. Its main disadvantage is the loss of gloss over time, due to which the surfaces have to be polished regularly. Porcelain tile is devoid of this drawback, moreover, it is much more affordable. Progressive technologies allow the tiles to fully convey the depth and texture of a real terrazzo, while the smooth finish looks modern.
Hexagonal geometry
Hexagonal tiles are replacing the classic rectangles and squares. She has already headed the top design trends and is unlikely to quickly lose ground. A trendy trick is to use large-size honeycomb porcelain tile for the floor in combination with smaller wall tiles. First of all, this combination is recommended for vintage style interiors.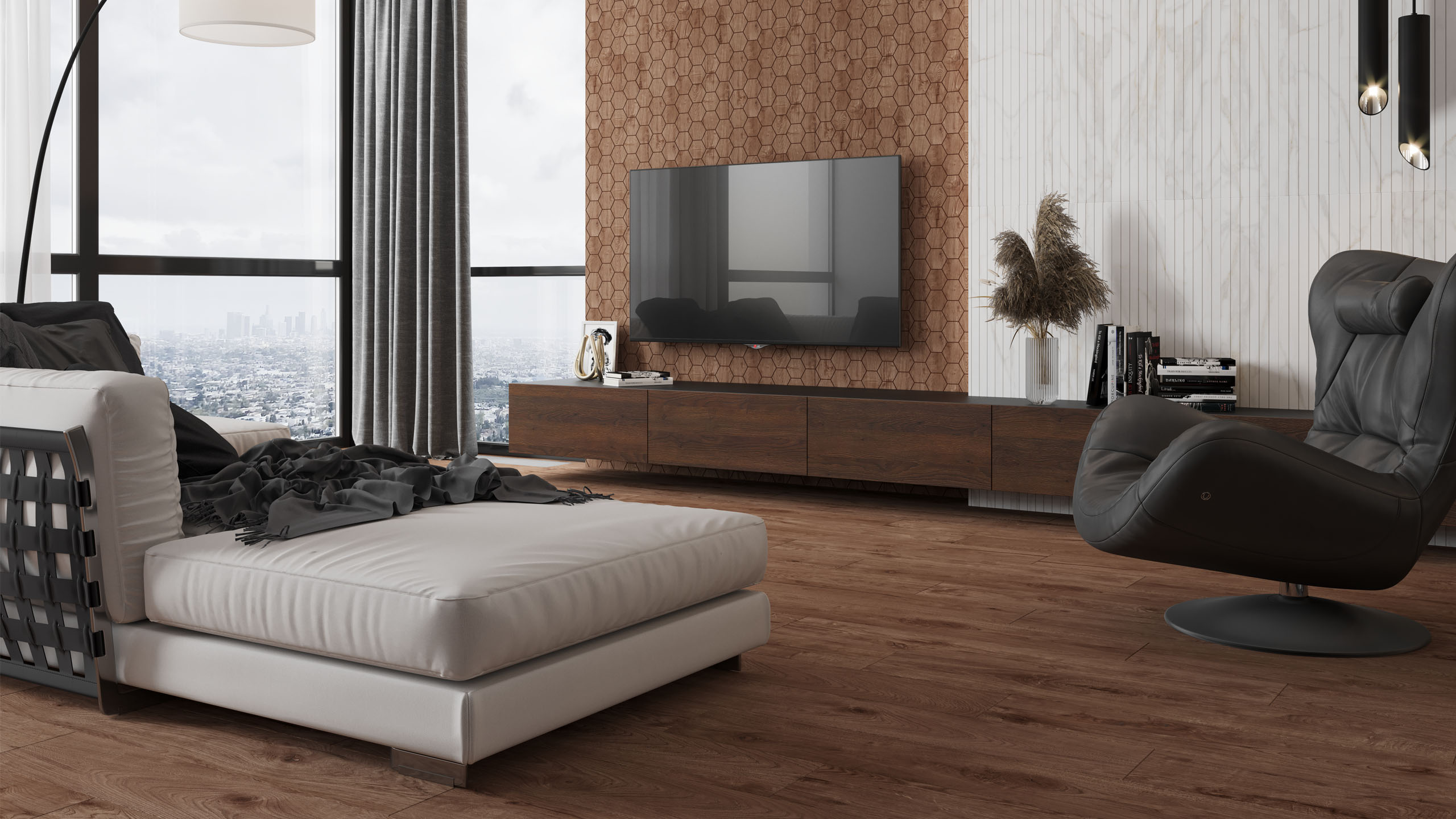 The hexagonal shape is not new. It was borrowed from the palace decor of the 18th century and perfectly "took root" in laconic modern spaces. She also has an advanced version: "honeycomb" with a cubic pattern, which creates an additional volumetric effect. Both options are presented in almost all Ametis by Estima collections.
Relaxation in shades of nature
Nature becomes part of the living space, which influences the choice of colors. Along with the so-called "earthen", "forest" shades begin to prevail in it: deep tones of moss, needles and foliage. This fashionable trend has not spared porcelain tile. Green tiles are ideal for creating a calm, serene atmosphere. Its palette, with all its diversity, is close to natural, which means it will be relevant for a long time.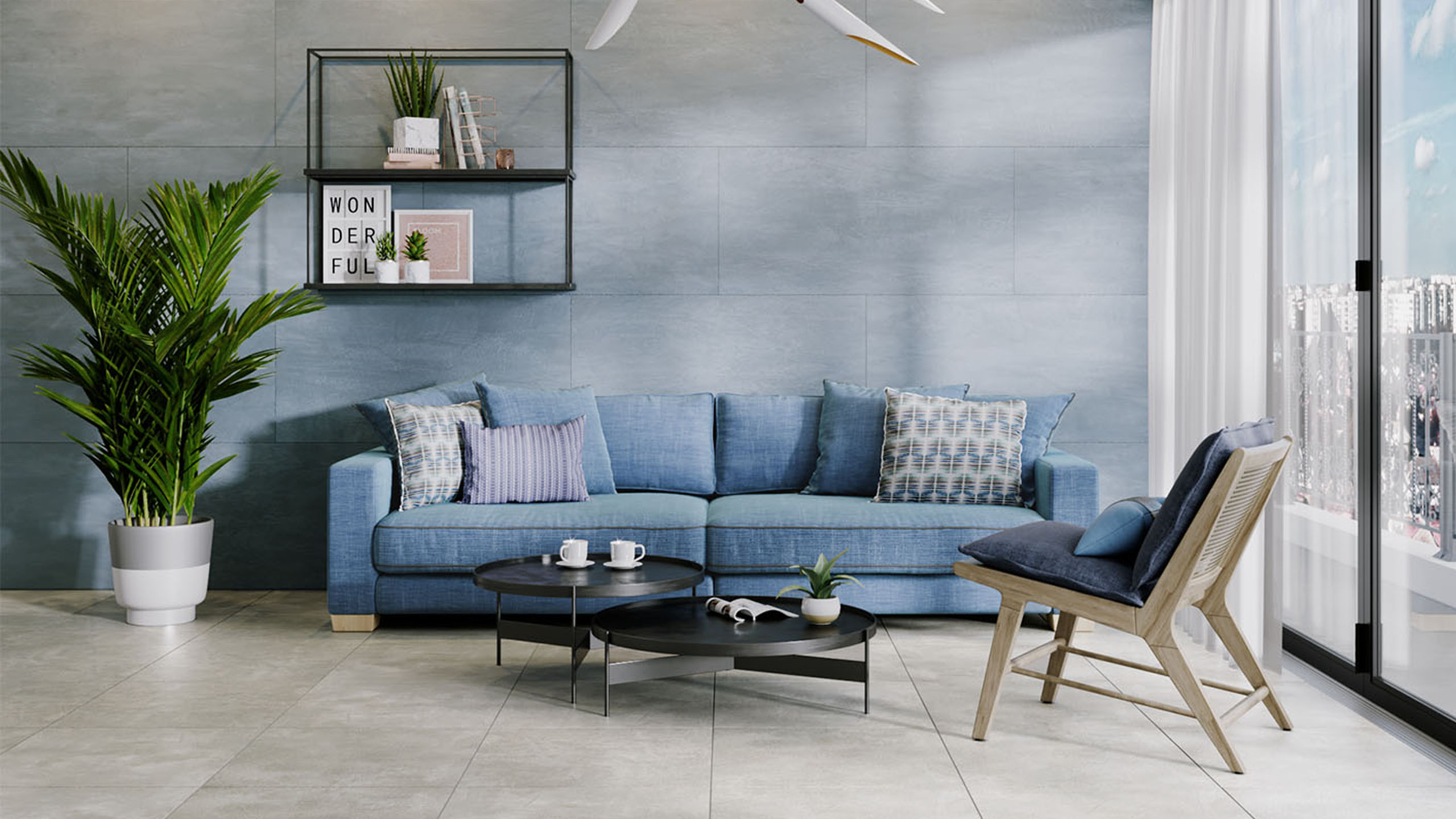 Life hack: in order to create a really stylish image, it is better to complement the environment in green tones with other elements characteristic of the eco-trend: wicker furniture, sisal and bamboo accessories, as well as living plants.
Large format tiles
The obvious advantage of large porcelain stoneware is the almost complete absence of seams. The Estima range now includes a collection of XXL large-format porcelain tile. At the same time, the interior is distinguished by the elegant simplicity characteristic of high style. Among the textures, marble predominates, which, in the large-format version, fully reveals the beauty of the pattern.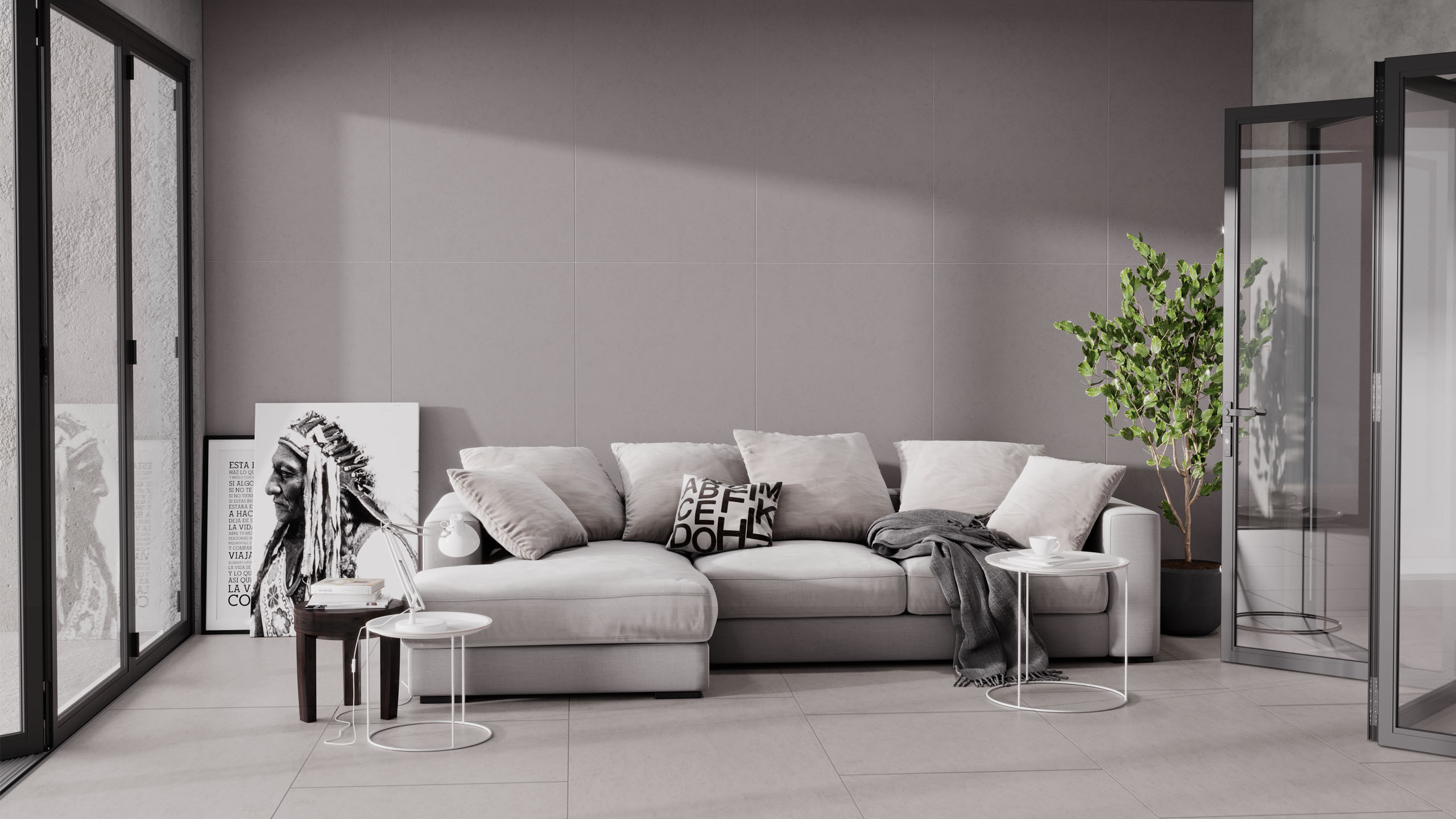 An example is the Alba and Montis collections, made in trendy milky white tones. An important point - large-format porcelain tile looks better in spacious rooms, where it does not have to be cut repeatedly at the joints.
All the luxury of the dark
The dark bathroom is an interesting classic, akin to a little black dress. Ink, graphite and chocolate porcelain tile walls provide artistic expression to the interior. And in combination with Victorian-style furniture, they will create the effect of luxury even in a small space.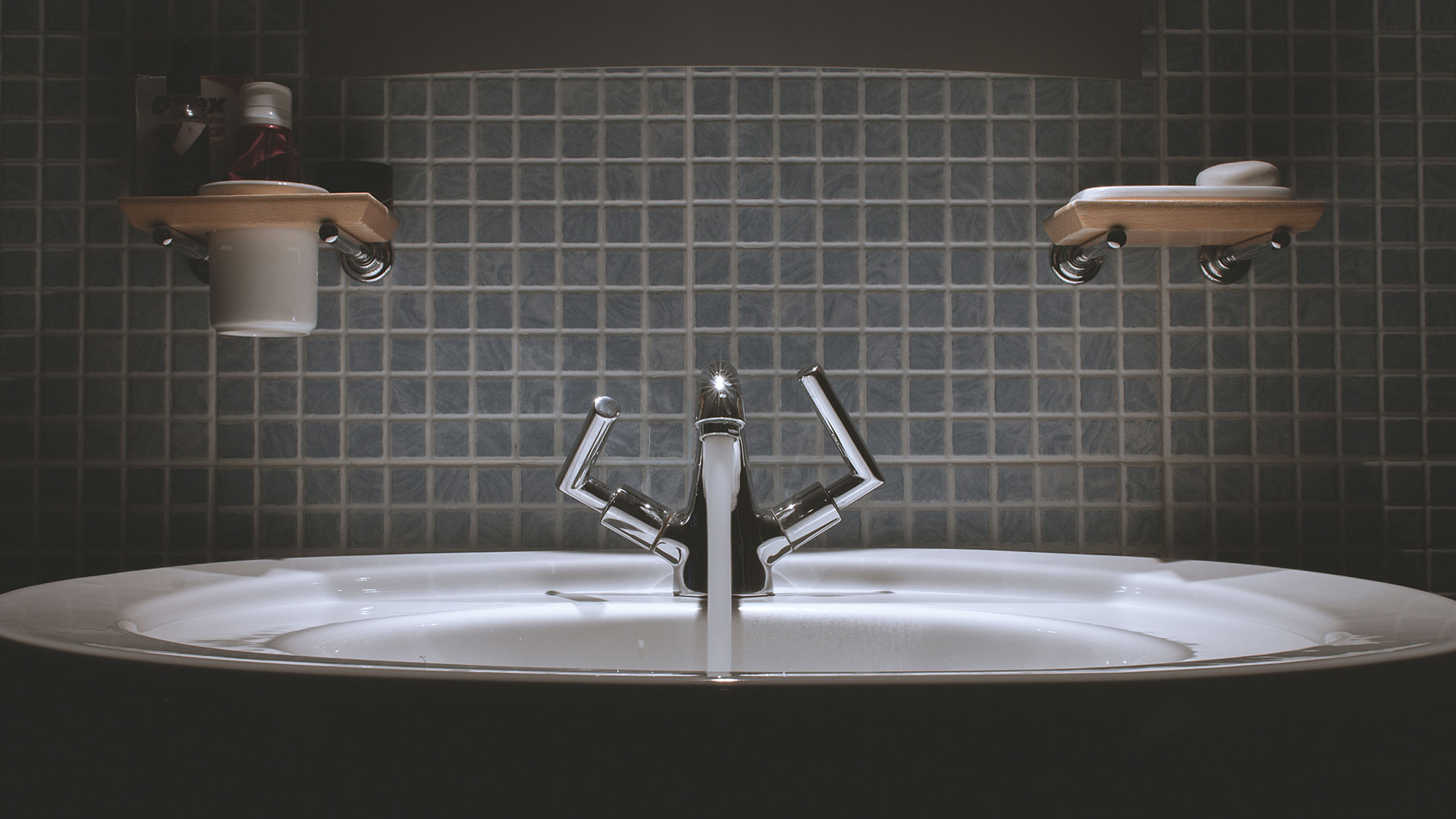 These are the properties of porcelain tile in the new shades from the Terra and Luna collections. The surface of the tiles imitates natural stone and concrete, which is also a fashion trend.
Life hack: in order to visually enlarge a room decorated with dark tiles, they use glossy rather than matte surfaces. In addition, the grout should match in color and tone with porcelain tile, then the space will be perceived as one-piece.