Myth #1. Porcelain stoneware is not strong and durable enough
Many people mistakenly believe that porcelain stoneware is not sufficiently durable material. This is the biggest misconception about porcelain stoneware. In fact it is very durable - slabs of 3 mm thickness can bear up to 200 kg per 1 sq. m. Porcelain stoneware is not only resistant to static loads, but also does not split on impact.
The material is not subject to abrasion, cracking and pigmentation from chemicals. The highest characteristics of wear resistance and durability have polished, brushed and unglazed porcelain stoneware. They can be safely used in rooms with high traffic.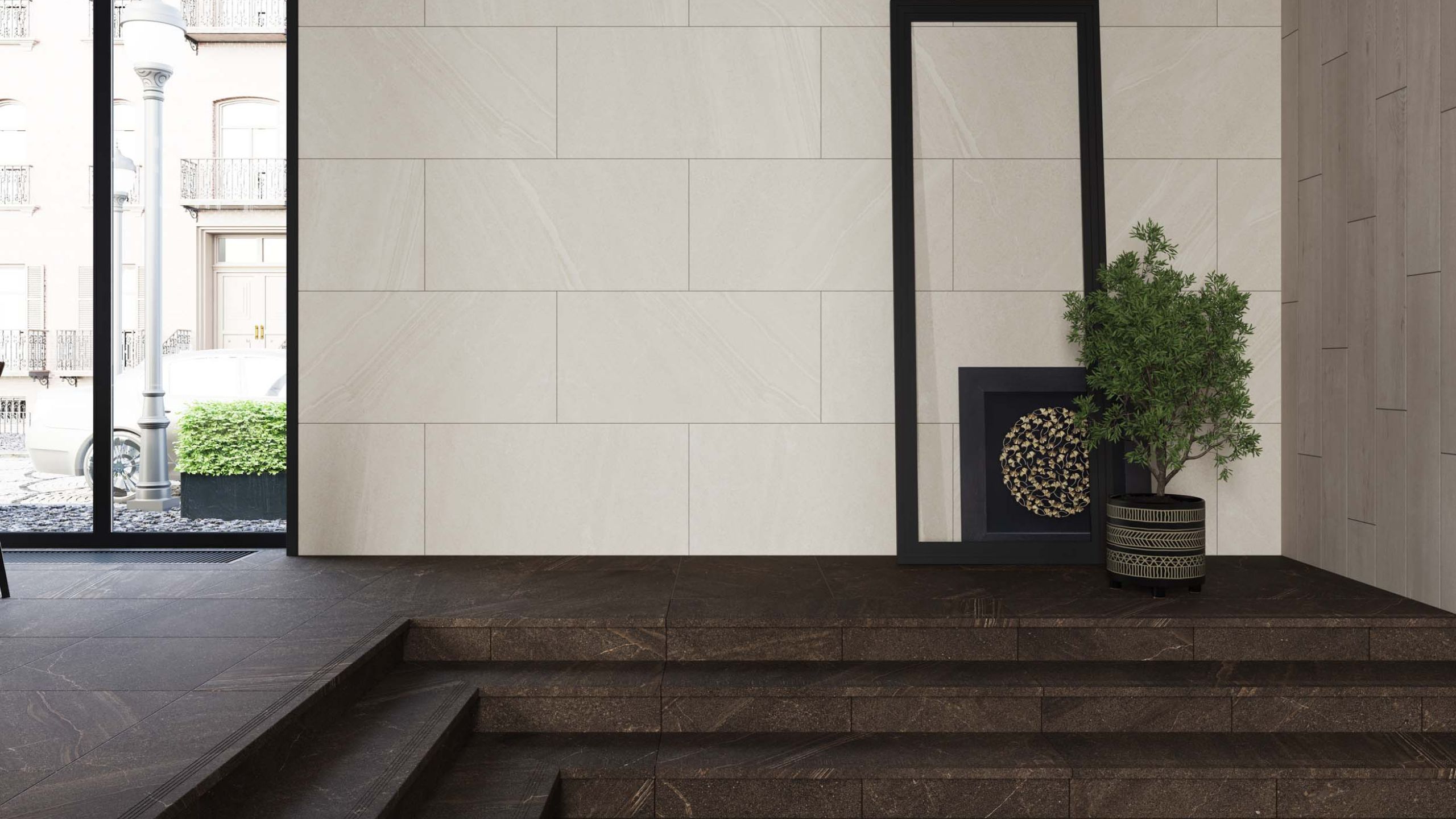 The appearance of the myth is most likely due to the fact that the slabs can be damaged by improper transportation and installation. Violations during installation also often lead to a reduction in the service life of porcelain stoneware stairs.
Myth #2: Porcelain stoneware is best not used for outdoor stairs
Cladding of street stairs with porcelain stoneware is rejected for a variety of reasons. Some owners of suburban property are not confident in the resilience of the material to natural influences. Others think that porcelain stoneware is dangerous because of its slippery surface.
Both problems are solved in one way - the right choice of materials for exterior finishing. High-quality porcelain stoneware is of class AA or A. It is resistant to temperature fluctuations, does not burn out from the sunlight and does not lose its appearance for 40 years, even in harsh conditions of northern winters.
In addition, there is porcelain stoneware with an anti-slip surface. Such materials are present in the range of major manufacturers. For example, in the Concrete and Stone collections from Estima. Thanks to a special surface treatment, the steps will not slip either in frosty or rainy weather. If necessary, the stairs can be equipped with an anti-slip strip.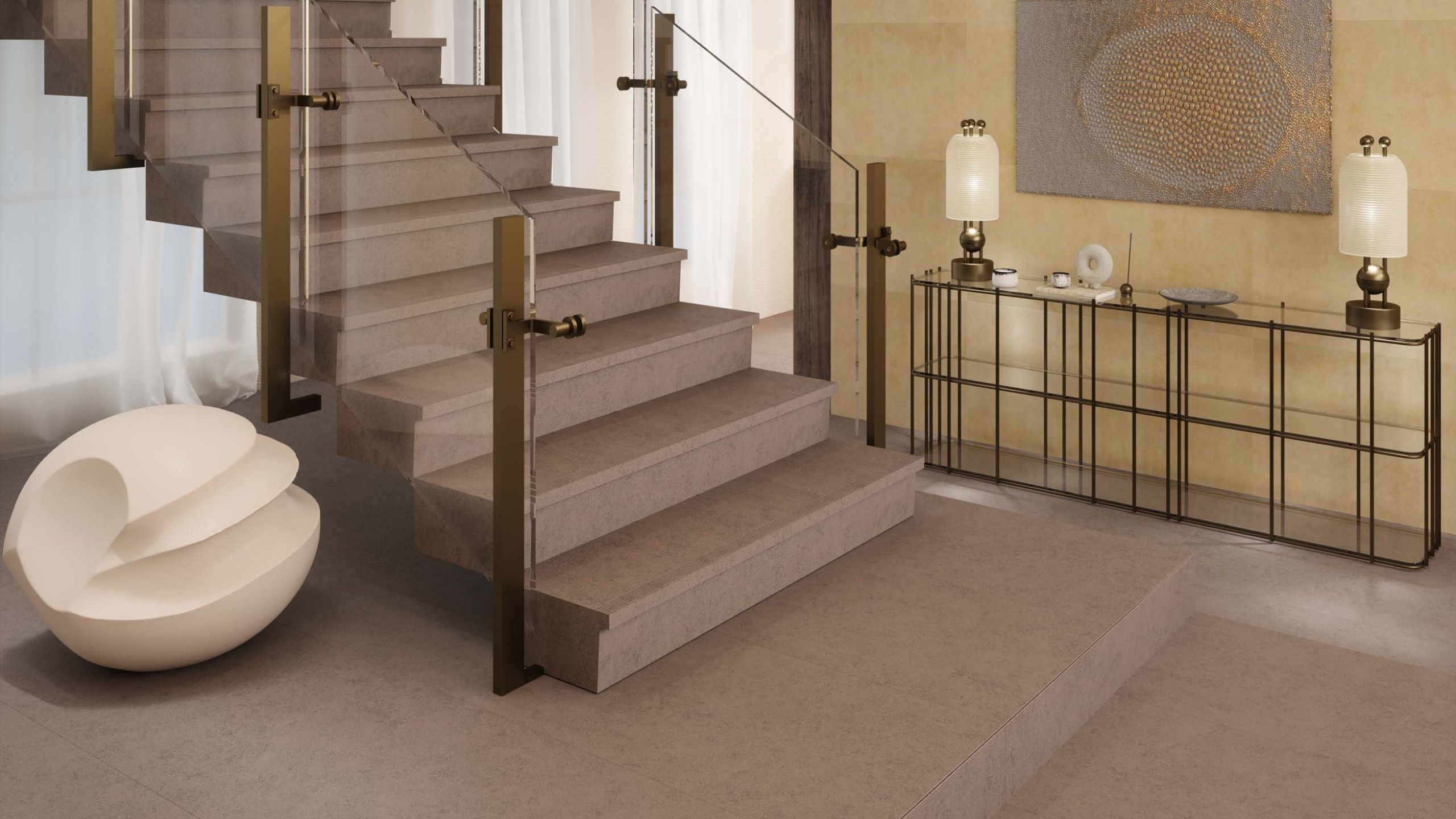 Myth #3: All porcelain stairs look the same
Porcelain stoneware has a unique ability - it can fit into any design concept. The range of colors and texture of porcelain stoneware is striking in its diversity. Just look at the Estima catalog to see for yourself. Modern slabs of porcelain tiles:
Imitate wood, marble, natural stone;
Are made in a classical and modern style, loft and modern;
Have the form of a square, hexagon, cube, polygon, rectangle;
Painted in beige, white, blue, yellow, green, brown, red, blue and other colors.
Porcelain stoneware is a universal decorative material. It has high performance characteristics and special aesthetic properties.