Patchwork
Patchwork is a patchwork technique or, as it is also called, textile mosaic. The basic rule of patchwork design is stitching different pieces into a single composition. This design can be performed both in monochrome and in bright, different colors. Patchwork also uses patterns, ornaments or geometric shapes.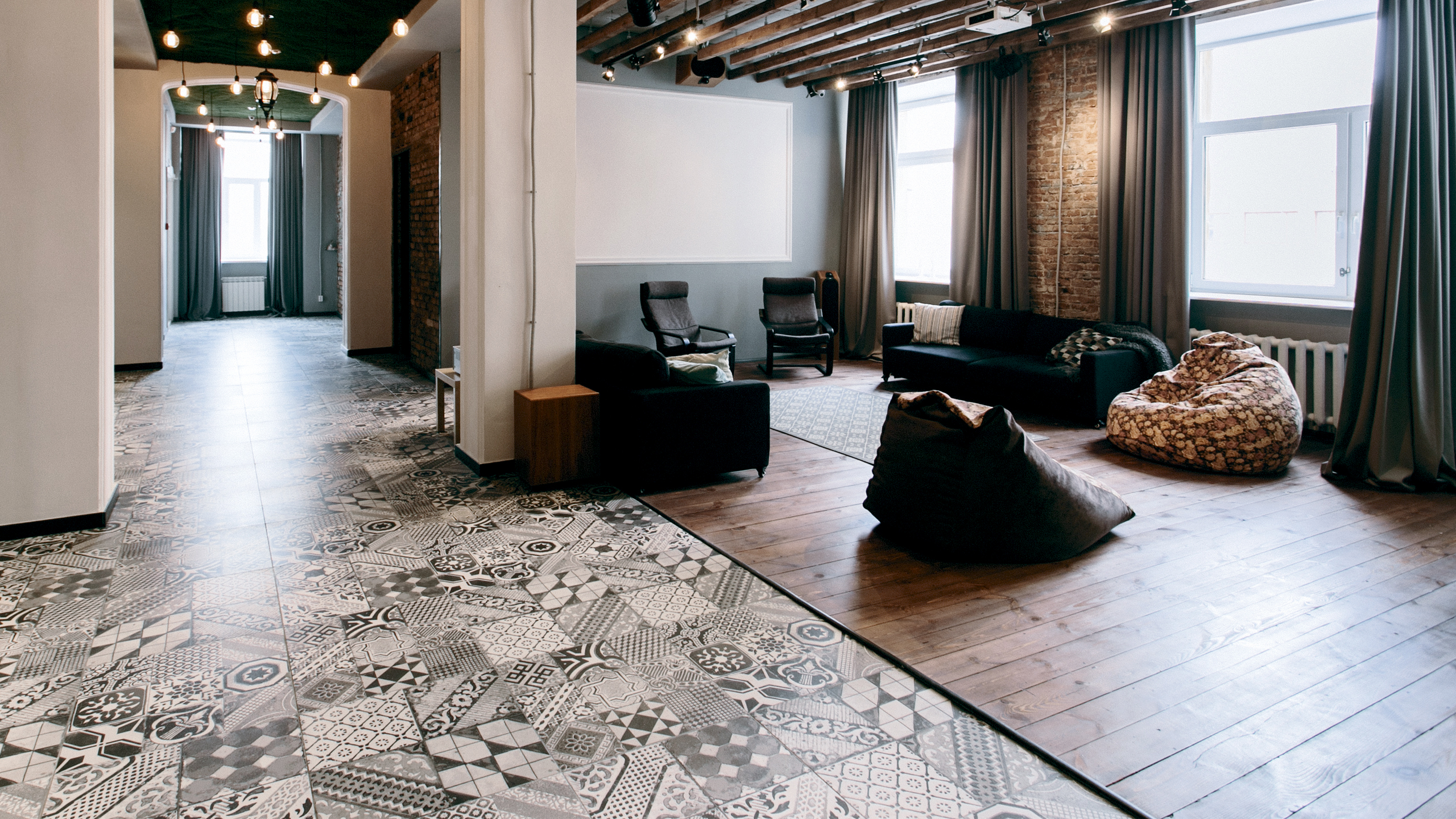 Thanks to modern equipment, any pattern and texture can be transferred to porcelain tile. The Comfort collection from Estima is made in the patchwork style - the effect of stitched pieces with an ornament is transferred to every millimeter of the tile.
Porcelain tile with this design is suitable for rooms in Provence, American, Boho, Vintage and Country styles. But even in stricter interior design options, you can use patchwork. For example, using a contrasting wall or in a specific area on the floor.
The effect of wear and tear
Aged wood or worn plaster look quite unusual. But do not forget that this design is ideal for many interior styles: country, kitsch, loft, nautical and Provence. Porcelain tile with this effect differs in the degree of wear - you can choose the option that suits you.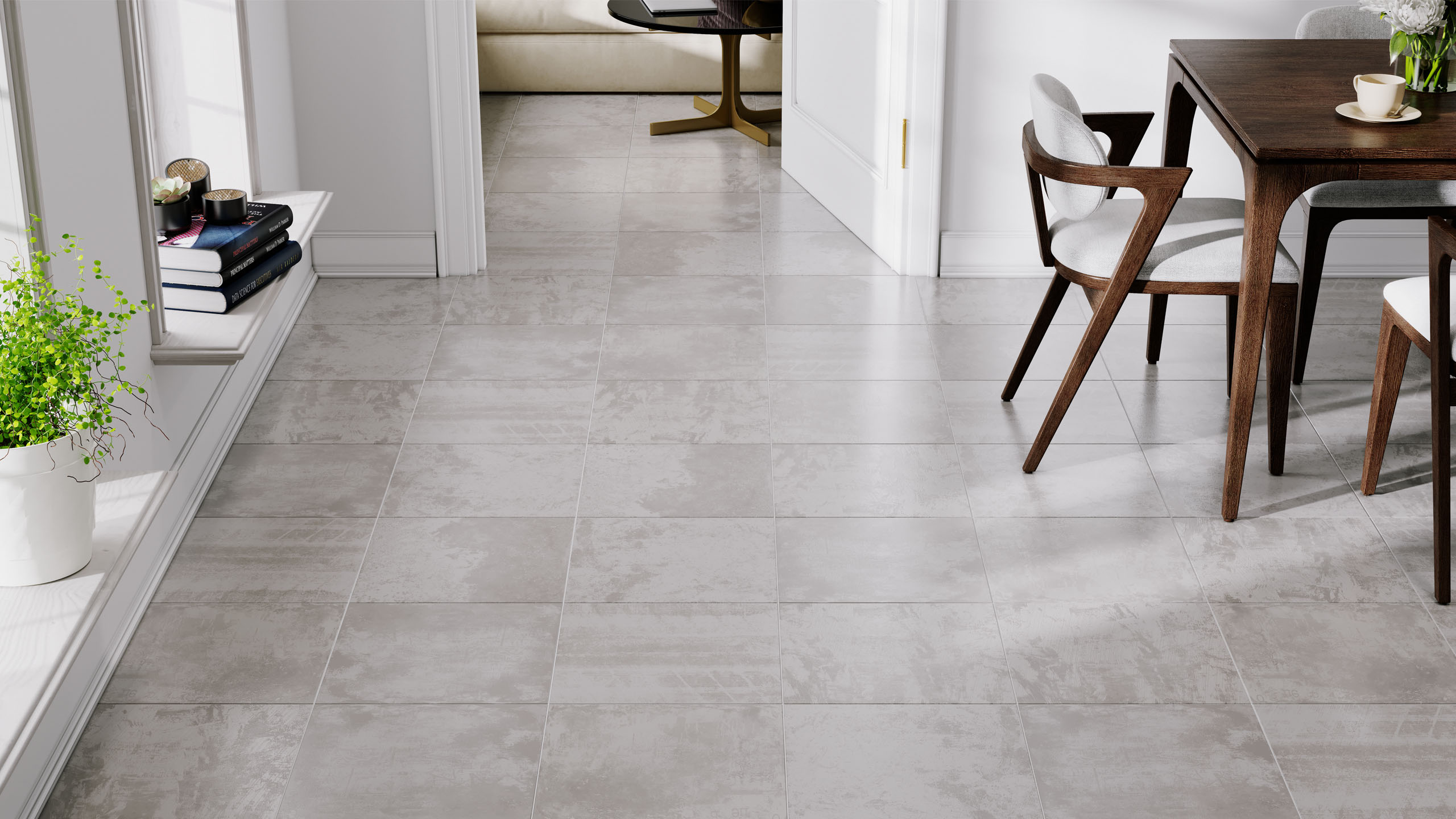 Fun fact - despite the aged design, porcelain tile will serve you for more than 10 years, retaining its pattern, properties and appearance. That is why you should not worry that scuffs will turn into a tasteless faded design in a few years.
You can use porcelain tile under aged wood or shabby plaster both throughout the room (on the walls or on the floor) and zoning the space with it.
Rust and oxidized metal
This design has come into interiors since the days of large American lofts, which were distinguished by rare renovations and were handed over to creative people. And if in such a room the rust was real and gave a lot of trouble to the residents, then modern porcelain stoneware with an oxidized metal design is a perfectly simulated pattern.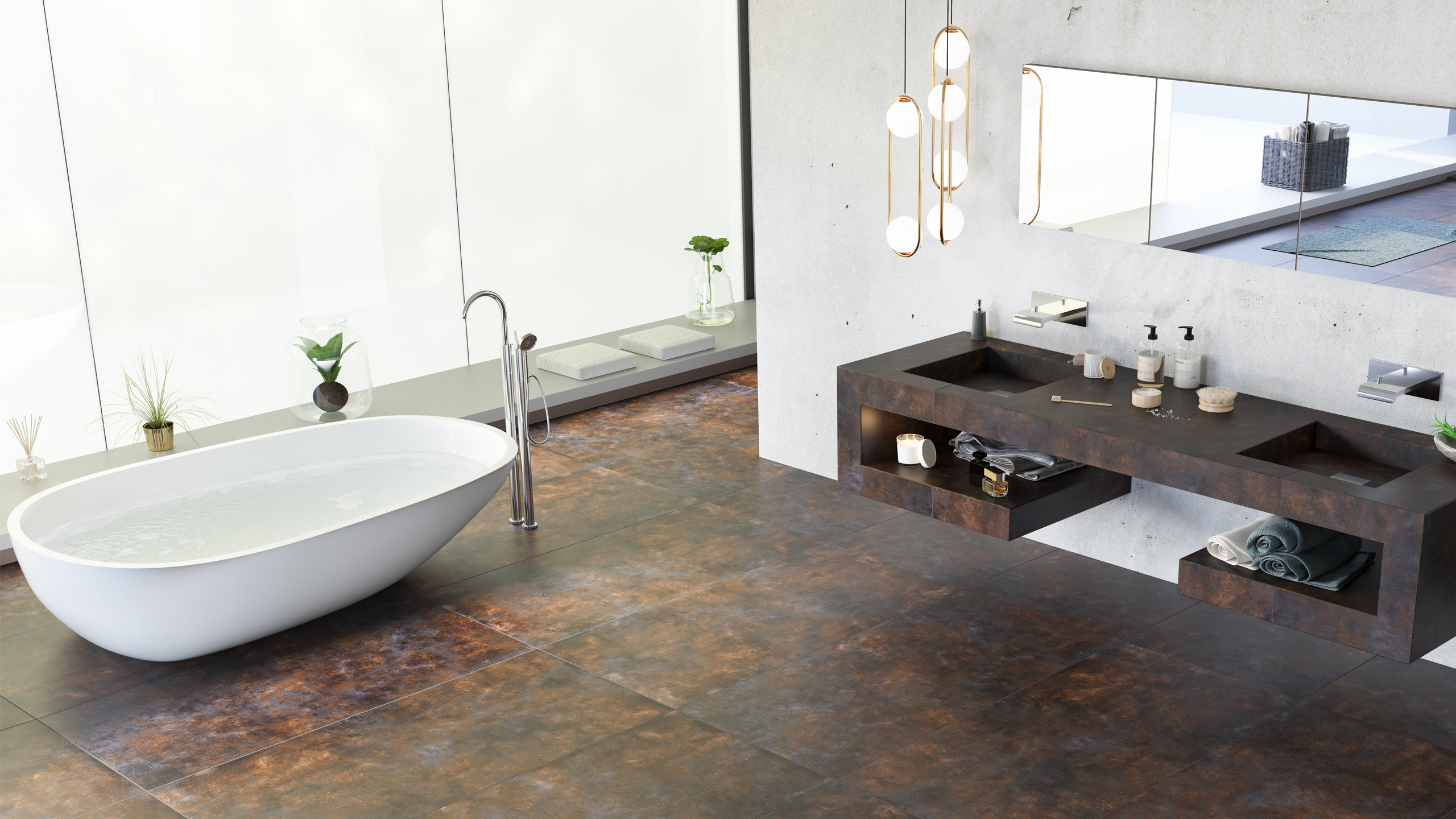 Today, many designers use this design as a feature, especially for loft, grunge and brutalist interiors. For daring projects, choose Fusion porcelain stoneware and use it throughout the room. For contrast, you can choose a calmer pattern and lay it out only in one area or on a contrasting wall. The most popular room for porcelain tile with the effect of rust and oxidized metal is the bathroom and toilet.
Stone blotches
Terrazzo, space - this design of porcelain tile has many names. The very same pattern on the tile is a small monochromatic or multi-colored blotches of stone in a cement or stone surface. A distinctive feature of this design is the unusual pattern that is obtained after laying out the tiles over the entire planned surface.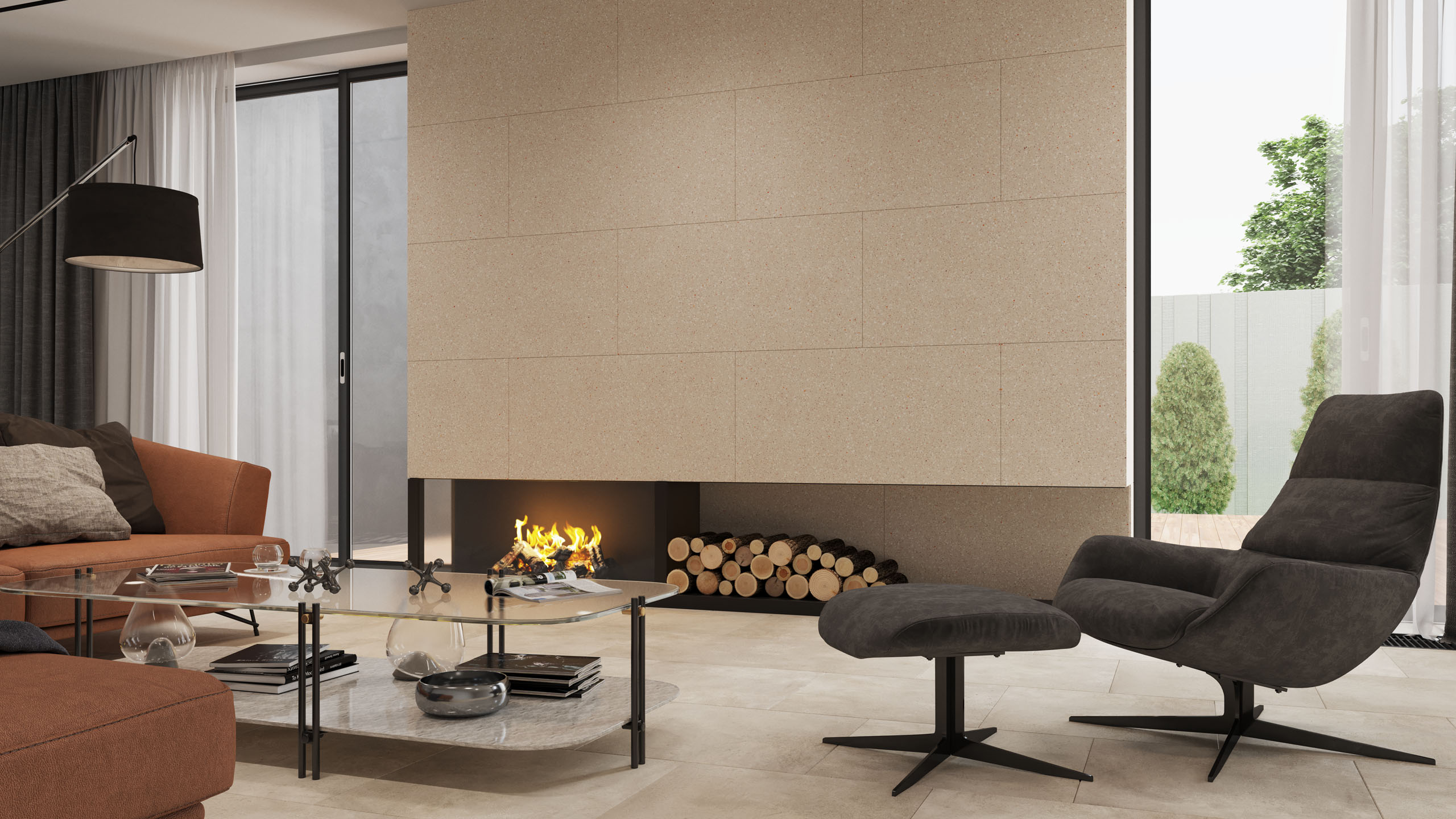 Due to its simple design, such porcelain tile can be used in almost any interior style: from minimalistic Scandinavian to modern high-tech. When choosing such a design, pay attention to the color of the inclusions and the shade of the porcelain tile itself: a contrasting terrazzo wall with a monochromatic coating of the same color will look especially impressive. By the way, Estima will soon have a new Cosmos collection with such a pattern - both visually and tactilely, it fits perfectly into the terrazzo design.
What unusual designs of porcelain tile do you like in the interior design?